Cowboy Adventure Tours
Greg, Jan & their family host many "cowboy adventures". These are trips for you, your family and horses to join them as they travel to some of the most beautiful areas in the Midwest. The details are done....your horses are trailered for you, overnight stops are arranged (if needed for horse rest), food is provided (usually by a very talented camp cook who will create fabulous feasts!), and lodging is arranged. All you need to do is enjoy the wonderful adventure!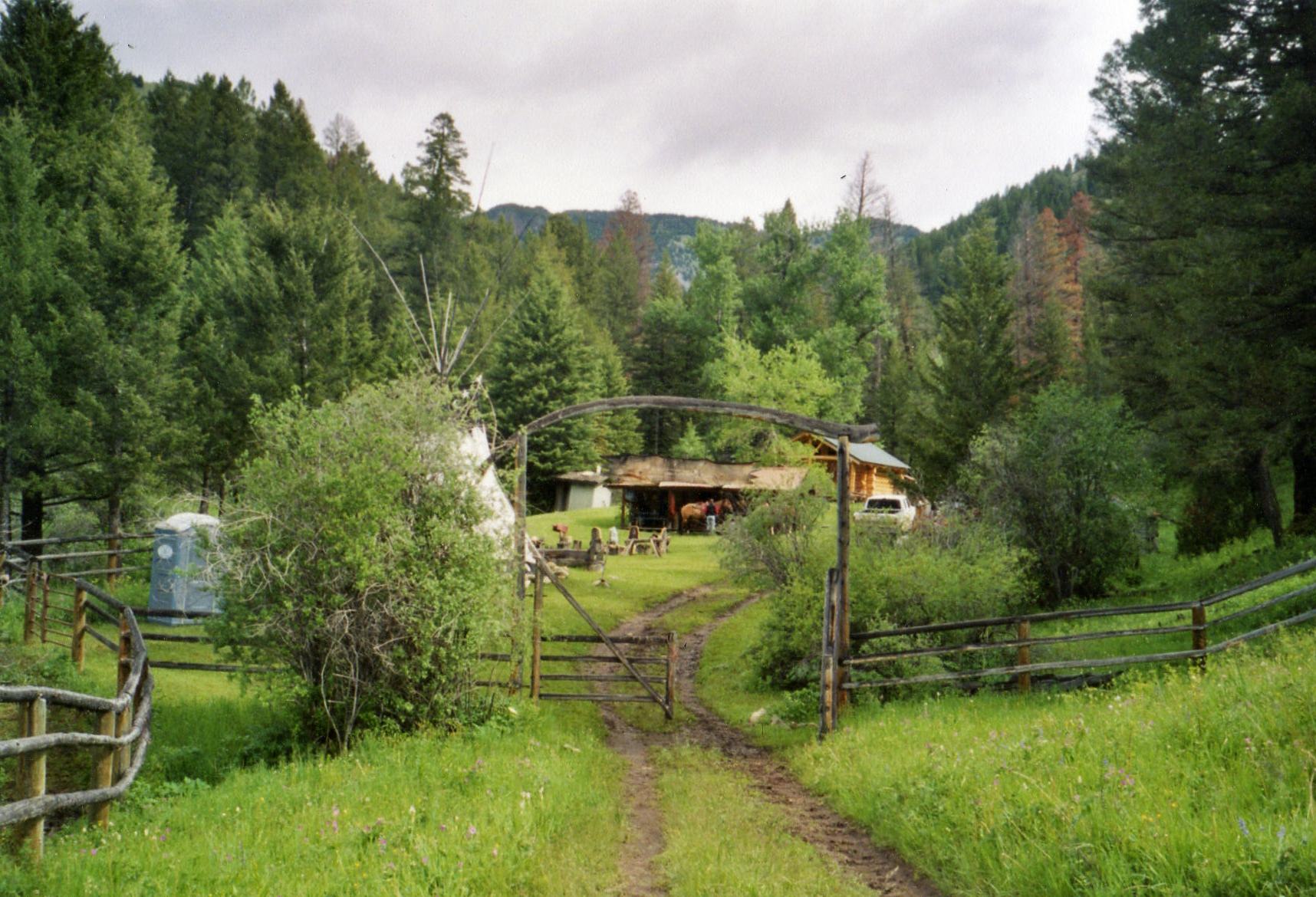 One of our past Cowboy Adventure Locations
Our group of 16 traveled to Helena, MT to stay with our good friends, Mike & Amy, and ride the Rockies! See their website at www.wildwestadventures.com. It was an absolutely awesome trip. Enjoy these pictures and also a few comments from those who joined us!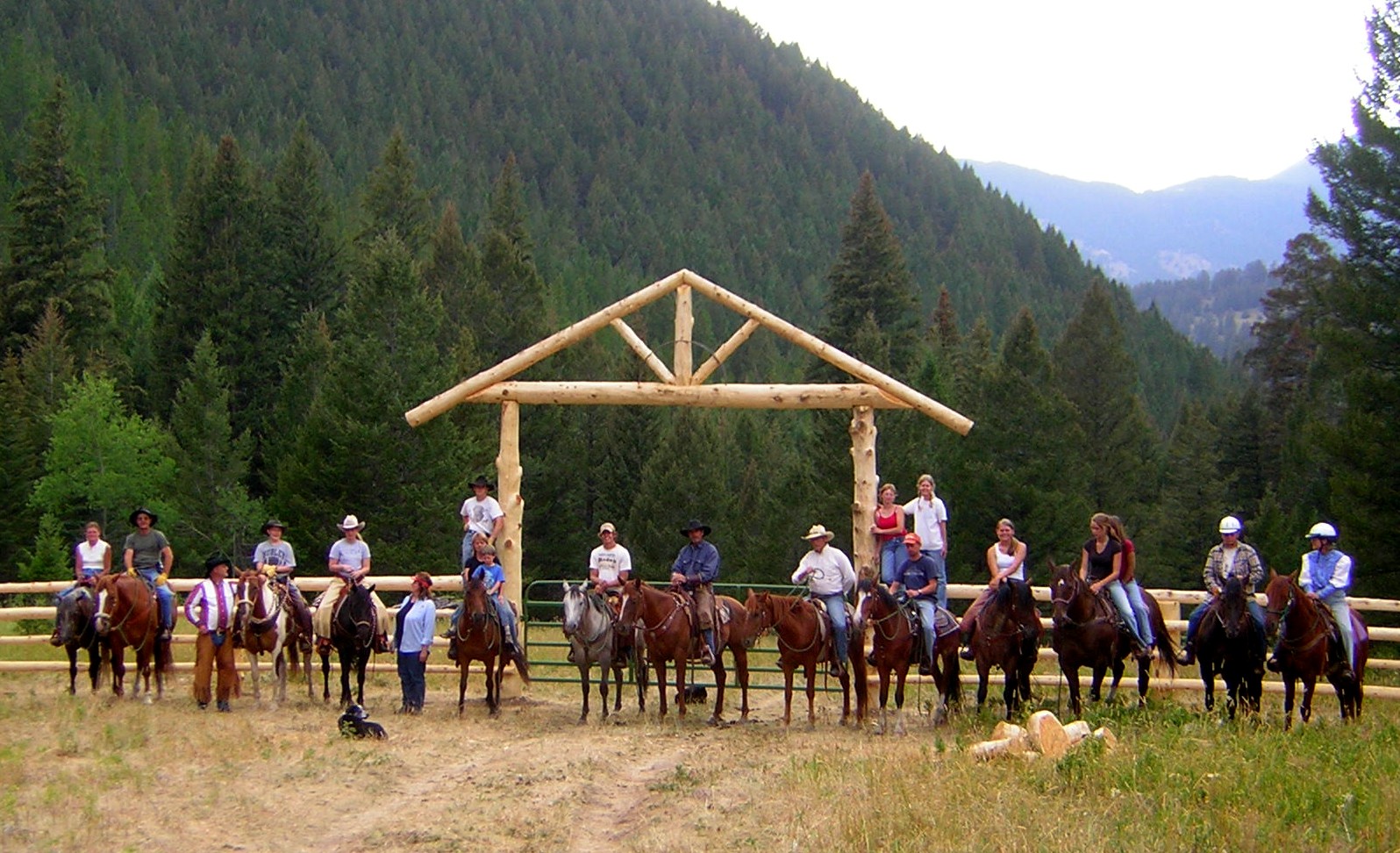 The " gang" at the entrance of the ranch
Tyler & Mike doing a little ranch roping practice
Here are some comments from folks who have joined us:
"It's been 20 years since Steve and I went on a vacation and making the decision to take one with Greg , Jan and family was worth the wait. They took care of all the arrangements and answered all of our questions. The country was just beautiful, the food was great and best of all Greg, Mike and Amy helped us with questions concerning horsemanship.
The greatest gift that we came away from this experience was feeling very welcome, feeling like you were with old friends and coming home with memories that will last a lifetime."
--Sue & Steve--
"We had an awesome time and are still talking about this trip. What a relaxing week. Mike & Amy made everyone feel so welcome and never once did we feel out of place. The cooks did a fantastic job with the meals. We never even missed the TV, phone, cellphone or electricity! Thanks for a great vacation!"
--Karmen & Stan--
"Upon arrival, the view takes a few minutes to comprehend. I looked at the mountains and thought "how did you do that, God?" This trip made a track on my memory to last a lifetime. Friends have been made and we shared this adventure. I'm glad that I was there to experience a life style that is fast vanishing from our world -- the steadfastness of the pioneer spirit, the loyalty of friends and the ability to respect both man and animal".
--Kay--
Call or email if you might be interested in joining us for "Future Cowboy Adventures"